This is maybe the first question you will ask yourself before booking a trip. It is understandable because there are many group tours out there and you are wondering about what to choose. Oops, group tours seem cheaper but your itinerary can not be changed. You may have to visit somewhere you are even not interested in and often with more shopping stops which entail extra expenses and less sightseeing time…
However if you wish to:
– Use time efficiently: See the best of Southeast Asia within your limited time.
– Know real Southeast Asia: Explore a real Southeast Asia and discover her secret off the guide book.
– Have your own tour: Have a unique customized itinerary designed just for you.
– No worries and stress: Forget about the complicated tour maps and directions. A hassle free tour is waiting for you.
– Enjoy a memorable time: Experience an entertaining, informative and flexible visit coupled with insights from true insiders.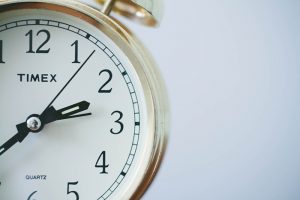 Then OUR TOURS are perfect options for you. The below reasons will help you finger out why you should choose a private tour with us – Asia Dream Tours:
Our goal is to show you the different Southeast Asia, a real Southeast Asia, a place with not only the famous attractions but also her own stories and secret. We doing thing a little bit different, we have neither printed itinerary or fixed routes. We will finger out a unique and customized route after you share us your request and desires. What more? It is still changeable on tour.
Are you interested in some secrets that your guide book won't include? Whether you are new to Southeast Asia or a repeat visitor, we will figure out the best itinerary for you and share a fascinating side of Southeast Asia. We are passionate, energetic, we do believe that we have unique insights about this beautiful area , combined with both Western and Eastern perspectives. Besides, we have served so many happy guests from all over the world: United State, Canada, UK, Australia, Spain and Italia.
Your tour is a PRIVATE TOUR so you experience your tour with your group. Don't let strangers inhibit your fun, you can be yourselves, laugh at inside jokes, and just be silly with your family and friends without worrying about what others will think. Choose what you want to do, stop for pictures whenever you want, or stay at that shop longer than your schedule.
We make sure you make the most of your time with our experienced guides who know this this area, its streets, and its traffic. Your private guide will be all yours to answer questions or change the tour on the fly.
You won't have to pay extra for hidden fuel surcharges, parking, or cab rides that turned out more expensive than you planned.
Your safety is our first priority. We provide the safest, new vehicles and booster and child seats for children.
With all these convincing reasons, do not hesitate to contact Asia Dream Tours to plan your trip. Your personal travel consultant is at your service 24 hours per day during your travel. You will not feel alone with Asia Dream Tours.