Southeast Asia is one of the world's most popular tourist destinations – and for good reason! But if you're looking to avoid the crowds and see beyond the tourist traps, take a look at our guide to the 6 best local experiences in the region.
Taking a slow-boat trip down the Mekong River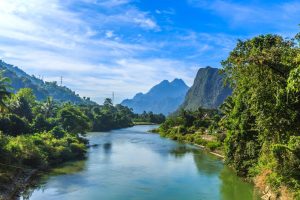 The Mekong River runs through China, Myanmar, Vietnam, Laos, Thailand, and Cambodia, and offers financial and practical sustenance to all. Framed on either side by lofty limestone karts and natural caves, the Vang Vieng in Laos offers an impressive view of the Mekong River, as well as the mulberry farms just outside of town.
Laughter yoga in Vietnam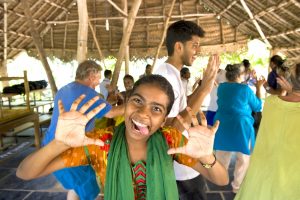 Laughter yoga has become such a trend in Hanoi that you'll find crowds of hundreds gathered together to guffaw their morning away. Participants can be found waving, clapping, marching, making silly faces, and having a swell time.
A colorful floating market in Kanchanaburi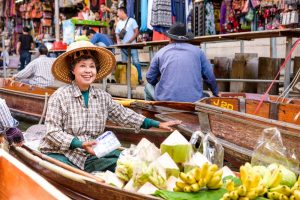 Kanchanaburi is Asia's answer to Venice's popular floating market. Colorful, noisy, and brimming with fruits, vegetables and home wares, this is the place to hit if you want a raw turnip, some khanom krok (rice pudding), or simply to watch how the locals barter.
The Tha Kha Floating Market is about as local as it gets (being small and not too touristy), and is close to the novel and mind-boggling Maeklong Railway Market (a market that literally operates on railway tracks).
A homestay in a Thai Village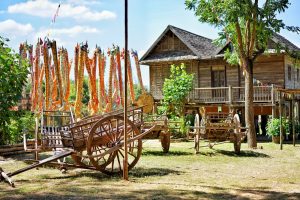 There's more to Thailand than you could ever imagine. This popular rite-of-passage destination offers you Theravada wats, palaces-turned-museums, orgasmic food, islands that look photoshopped, and joyful, welcoming people.
So, what better way to experience it all than staying with locals in a rural Thai village?
Trekking through local villages to get to Inle Lake, Myanmar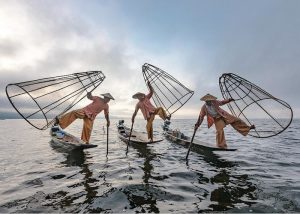 Named after the Intha people, the Inle Lake covers 44.9 square miles (116 square kilometers), which is about the size of the Kaho'olawe island in Hawaii.
Begin your trek from Kalaw (an old hill station) and move through extensive rice fields, vegetable plantations and local homes built with wood and bamboo. After the long walk, you'll be rewarded with the stunning Inle Lake, where houses are built on stilts above the water and fishermen row with their legs, catching prey in their conical nets.
Learning about Cambodia's tragic past in Phnom Penh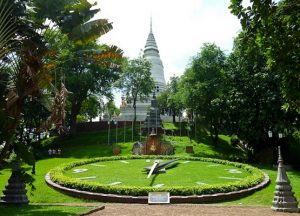 During Pol Pot's reign, the Tuol Svay Prey High School was converted into a security prison, where thousands were tortured, killed, or worked to death. By death toll, the Cambodian genocide remains one of the largest in history, and the country lost approximately 1.5 to 3 million people at the hands of the Khmer Rouge.
Visiting Tuol Sleng (the prison-turned-museum) and the killing fields of Choeung Ek is a sobering experience, but an important one—especially if you want to learn more about Cambodia's history.