Ten good reasons why you should travel off-the-beaten-track and take a trip to magical Laos, a southeast Asian gem. Put this beautiful country on your travel bucket list now!
Often overlooked in favour of its more-hyped neighbours Thailand and Vietnam, land-locked Laos is a beautiful, rewarding country in which to travel, with a distinct Lao-French culture and a relaxed, Buddhist pace of life. Here's why you should put the country on your wish list:
1. The ancient town of Luang Prabang situated in northern Laos, was designated a UNESCO World Heritage Site in 1995. Considered by many travellers and writers as being the heart of Laotian culture, the tiny town is encircled by mountains and is 700 metres above sea level at the confluence of the Nam Khan and Mekong Rivers.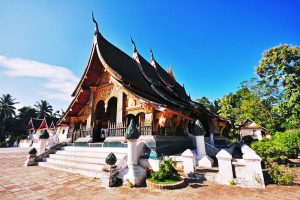 2. Wat Phou is located on a site which has been sacred to at least three cultures – explore the shrines, ruins and unusual geological formations of this mighty complex.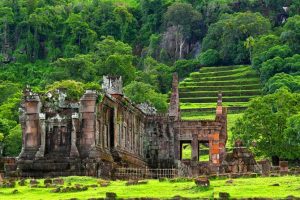 3. The Plain of Jars is a unique sight – huge stone jar-shaped vessels scattered over a dozen locations on a lonely plateau – but what are they? Who built them and why? The view of them at sunrise or sunset is something special.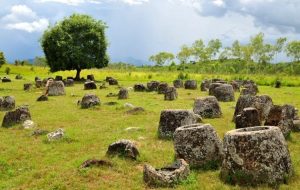 4. The French colonial presence in the region has left behind a culinary legacy; find excellent baguettes to munch on for breakfast all over the country. Enjoy with the strong, local coffee.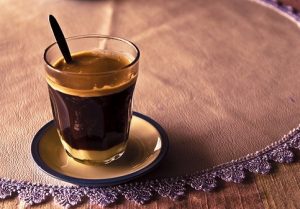 5. You can cycle to world-famous heritage sites, caves and jungles, bedding down at homestays and in temples for an extraordinary cultural experience.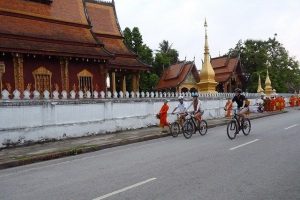 6. Minority crafts and souvenirs of all kinds can be picked up at the Handicraft Night Market in Luang Prabang – THE place to find Hmong woven clothing, Lao lanterns and much more.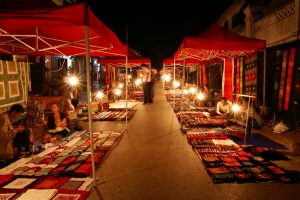 7. Laos is a deeply Buddhist country and you will see saffron-robed monks gathering their alms every morning, while the philosophy imbues all of daily life here.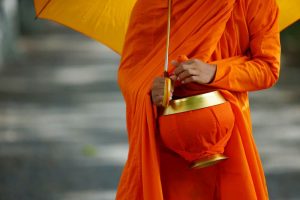 8. You can witness remote and rural Mekong River life at the beautiful Si Phan Don islands – go there now, while development is still in its early days.
9. If you want to try caving, rock climbing, trekking, mountain biking, kayaking or rafting, it's all on offer in Vang Vieng, Laos' adventure capital.