Northern Vietnam is a region of the country not to be missed. Not only is the region home to Hanoi, Vietnam's capital, it is also where you'll find breathtaking bays, stunning rice terraces and unbeatable scenery. Northern Vietnam's cultural attractions are just as diverse ranging from the chaotic highland markets to the hill-tribes in the far north. Narrowing down the many options to fit your itinerary can be tricky, but this list can help point you to the region's top destinations.
1, Halong Bay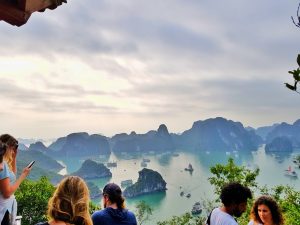 One of the best-known destinations in the entire country is Halong Bay. Its reputation is well deserved, because it is truly beautiful. Halong means descending dragons, which is indicative of the silhouette of the limestone outcrops that poke out from the water. Day cruises or overnight boat trips are a spectacular way to experience the beauty of Halong Bay and to see as many of the islands as possible. In addition to Cat Ba, Quan Lan is a popular stop that is beginning to develop some tourism infrastructure to accommodate a longer stay. You can go swimming, look for caves to explore or find some of the more remote, uninhabited islands while cruising through Halong Bay.
2, Hanoi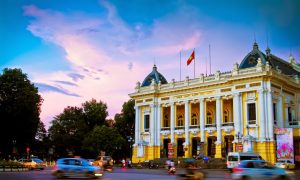 If you only visit one place in Northern Vietnam, it will likely be Hanoi. As the nation's capital, Hanoi is an exhilarating blend of eastern and western culture. French colonialism is visible through cuisine as well as architecture, particularly in the French Quarter in the Hoàn Kiếm District. Hanoi is packed with incredible temples, and a visit to the 11th century Temple of Literature is a must-do activity. The side-by-side Ho Chi Minh Museum and Mausoleum are also major attractions in Hanoi, and both are striking buildings from the exterior.
3. Sapa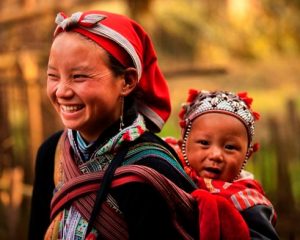 The mountainous town of Sapa is known for its culturally diverse population as well as its proximity to incredible scenery. Sapa itself is home to the members of many hill tribes, including the Hmong, the Dao, the Muong and the Tay. The town also overlooks the magnificent Muong Hoa Valley and its terraced rice fields, which are staggering to behold. If you want to get an inside look at the local residents and their cultures, then head to Sapa for an overnight trek or a homestay. You can hike out to the more remote villages and then spend the night, dining and learning from the hill tribe residents.
4. Maichau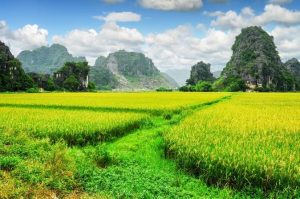 In the heart of the Hòa Bình Province is Mai Chau, a district with lush greenery, beautiful mountains and a vibrant culture. Mai Chau is a wonderful place to explore if you're looking to get an authentic view of the many cultures that have found a home in Northern Vietnam. Mai Chau is a sort of melting pot, serving as the home to seven distinct ethnic groups: Hmong, Zao, Muong, Hoa, Viet, White Thai and Tay. In addition to the verdant valleys, Mai Chau is noteworthy for its stilt houses. These houses are constructed 3 meters (10 feet) off the ground, and they often provide shelter to animals escaping inclement weather.
5. Tam Coc – Ninhbinh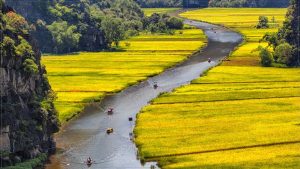 On paper, Tam Coc can be described as rice paddies surrounded by limestone cliffs and rock formations. In reality, Tam Coc is one of the most breathtakingly beautiful destination in the entire region. The best way to explore is by boat, and you can set off on a rowboat that takes you up alongside the lush green paddies and between striking limestone cliffs. You'll even float through three tunnels that run through the mountains, which were carved over time by the river itself.
What are you waiting for? 👉 Vietnam vacations and tours customized by local travel experts are here…