So many islands, so little time. With great reviews on every land mass surrounded by water, choosing which Thai islands to visit can be one of the most difficult endeavors of your travels. Whether you are looking to party, dive, or to simply relax, there are plenty of islands just waiting to welcome you. While each island is completely different from the next, they all share one common trait: they are stunning. Here are the 10 most beautiful islands in Thailand that you'll have to see to believe.
Koh Phi Phi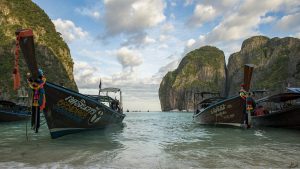 Koh Phi Phi is oftentimes regarded as the most beautiful island in Thailand. It is so gorgeous, in fact, that it caught the attention of director Danny Boyle. The island, specifically Maya Bay, was then used for the filming of the movie The Beach, starring Leonardo DiCaprio. Many people believe it was this film that put the entire country of Thailand on the map, and it surely drew attention to this particular island. You can even book boating trips and tours on Koh Phi Phi that highlight Maya Bay and other areas around the island where scenes from this movie were shot.
Koh Phi Phi is best known for its party mentality. Meander through the small streets of the island and you will find vendor after vendor selling buckets of alcohol for shockingly cheap prices. There are also nightly fire shows that are held on the beaches outside the strip of bars that line the island's coasts. It is here where you will find music that plays way too loud, shirtless foreigners and dangerous stunts pulled throughout the show. One of our favorite bars is Slinky Beach Bar, where performers pull off some of the most shockingly daring stunts.
Koh Samui
Koh Samui is one of the largest islands in Thailand, and it is quite possibly Thailand's most well-known paradise. This island, found in the Gulf of Thailand, is well-groomed and specifically caters to wealthier tourists who make their way to the Kingdom. However, there are parts of the island which remain quiet and secluded, unbeknown amongst tourists. There are also plenty of cheap bungalows and hostels, which attract those budget backpackers looking for an affordable place to crash. Besides its attractive beaches, Koh Samui is also adjacent to Ang Thong National Marine Park, a cluster of over 40 islands that you can visit for a day-long trip, consisting of kayaking and snorkeling. This island is also home to a number of temples, the most popular being the Big Buddha Temple, Wat Khunaram, and Wat Plai Laem, should you want a more historical vacation.
Koh Lipe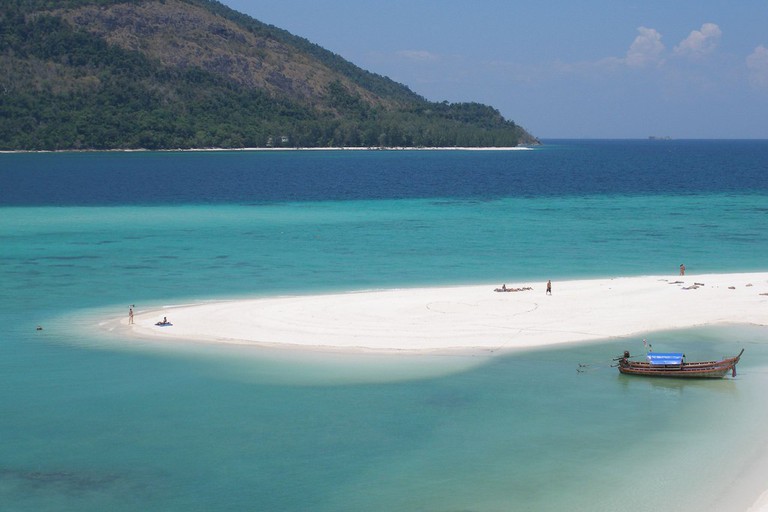 Located in the South Andaman Sea is Koh Lipe, best known for its crystal blue waters and blindingly white sand. There are three main beaches on Koh Lipe and you will most likely find yourself calling one of these home during your trip. The main beach is Pattaya Beach (not to be confused with it's northern counterpart), where you will find large upscale accommodations, immigration headquarters and a police station. This is also where you will find the Walking Street of Koh Lipe, a vibrant concoction of bars, restaurants and one too many tourists.
Koh Chang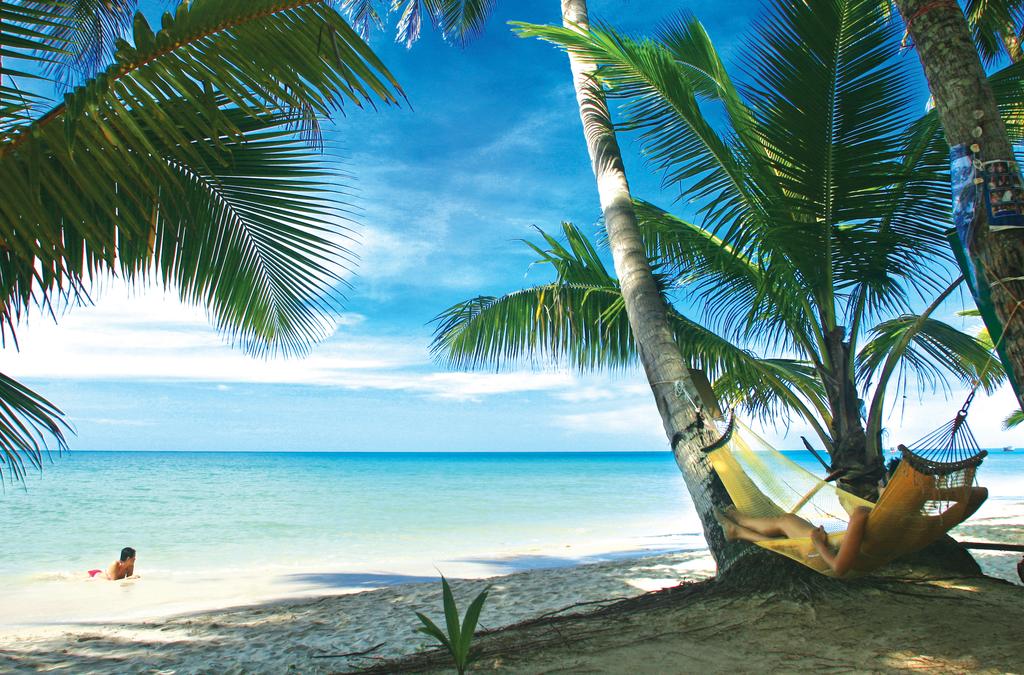 Koh Chang is one of the largest islands in the Gulf of Thailand. While this island is not amongst Thailand's most famous islands in the south, it is home to some of the country's most stunning beaches, rainforests and waterfalls. One of its nicest beaches is White Sand Beach. Visitors of this particular strip of shimmering sand vouch by its beauty, claiming it to be the most stunning beach in all of Thailand. While tourism has certainly heightened here over the years, Koh Chang is still somehow able to keep some of its authenticity. A large percentage of the islands remains thick with rainforest and jungle. For those of you who do not have the means to travel both the north and south of Thailand, this could be the perfect beach destination for you. You can get a bus from Bangkok to reach Koh Chang, however, it is a bit of a trek (about six hours total). If you do not mind the travel time and are all about traveling on a budget, this is the island to visit from Bangkok.
Phuket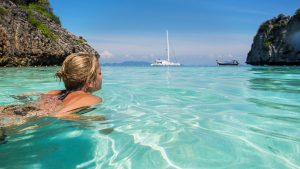 Phuket is the Bangkok of south Thailand. With pulsing nightclubs and a walking street similar to Khao San Road, many tourists congregate here for the wild nightlife. If you are less than impressed by these tourists-ridden areas, however, Phuket has much more to offer its visitors on Bangla Road where all of the action happens. Be sure to check out a number of its jaw-dropping beaches, such as Nai Harn Beach, Kata Noi Beach and Surin Beach. It also has sporadic waterfalls and caves throughout the island, as well as the Patong Boxing Stadium should you desire to watch a Muay Thai fight during your visit.
Koh Tao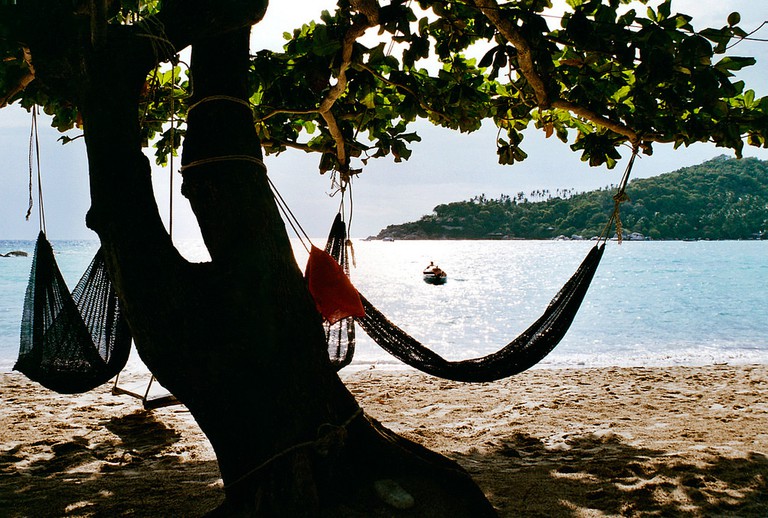 Koh Tao is dubbed as one of the best islands in Thailand because of its incredible dive sites. Diving shops line the main road right off of the pier, offering everything from open water dive courses to rescue dive courses, should you be interested in saving a life or two. In addition to its incredible diving sites and plethora of shops available to get you exploring the water, the island is an impeccable one. There are a number of beaches that are both secluded and stunning, as well as viewpoints that tourists can visit to get the best views of the island. Koh Tao is oftentimes overlooked by its heavyweight neighbors Koh Samui and Koh Phangan. How can it compete with a full moon party and luxury resorts? While it may lack these two noteworthy things, it certainly has more charm and is definitely a contender for best looks.
Koh Phangan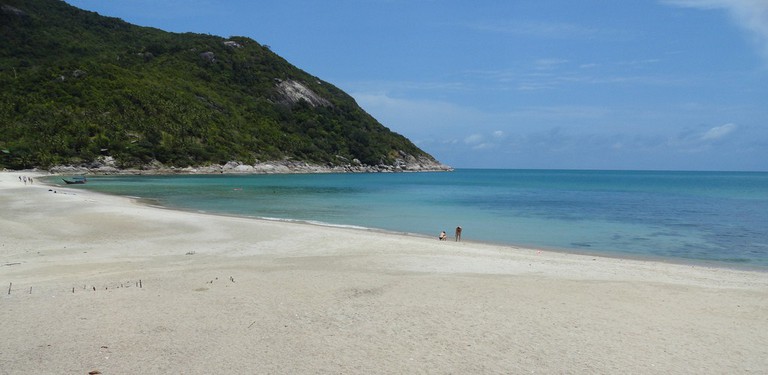 You have not properly traveled Thailand unless you have gone and conquered one of its infamous full moon parties. It is a right of passage for every backpacker to have one too many buckets and dance the night away on Koh Phangan's Haad Rin Beach. Once a month, some 30,000 people come together decorated with neon paint and glistening with sweat, using the full moon as an excuse to party all night long. While this party is what put Koh Phangan on the tourist itineraries of many young travelers looking for a good party, its stunning scenery and stretches of beaches keep many non-party goers visiting its shores.
Koh Yao Noi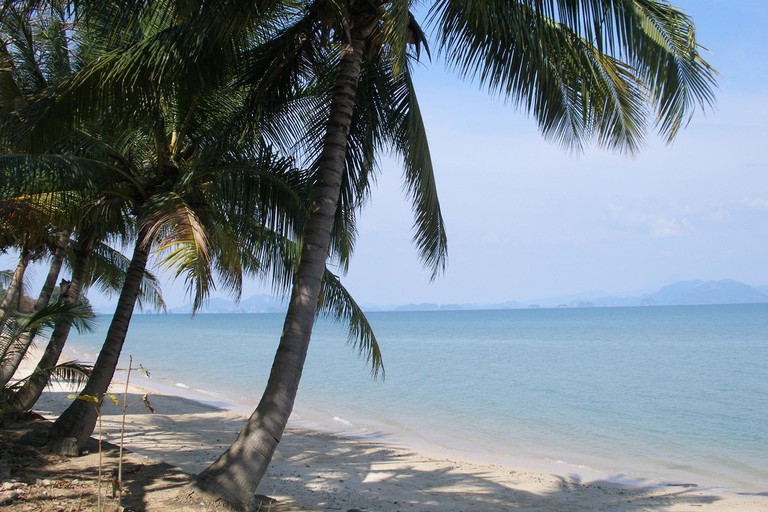 From lush, green mangrove forests to the island's incredible shorelines, it is no wonder Koh Yao Noi makes our list of the top islands you should visit. This island is quieter than some of the others on our list, making it a great destination for honeymooners and families. You can get to Koh Yao Noi from either Phuket or Krabi, as it essentially sits right in-between the two. This island has the best of both worlds, with budget friendly accommodation and luxury hotels, accommodating all those who visit this island.
Koh Lanta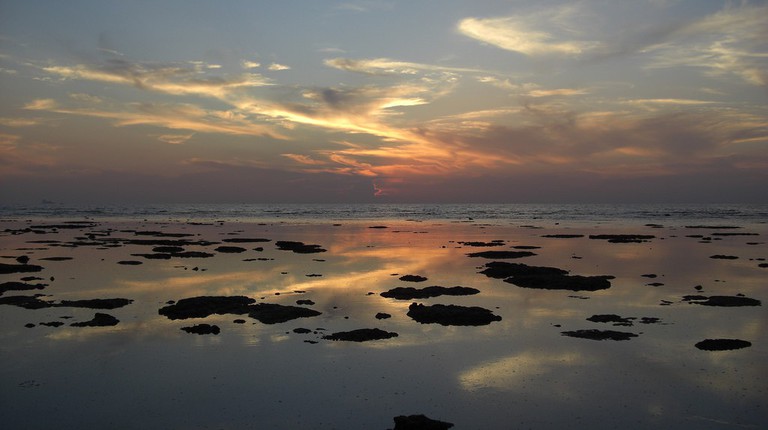 On the shoestring of islands that travelers usually tend to follow, Koh Lanta is by far one of the most peaceful ones. Its quiet demeanor, in comparison to one of its closest neighbors, Koh Phi Phi, is a refreshing island escape. Koh Lanta has a number of natural features, such as the Khlong Chak Waterfall and the Mu Koh Lanta National Park. The national park was established in 1990 in order to protect the 16 surrounding islands. Many people visit all of these locations via motorbike but be aware that the roads are uneven and poorly taken care of.
Koh Poda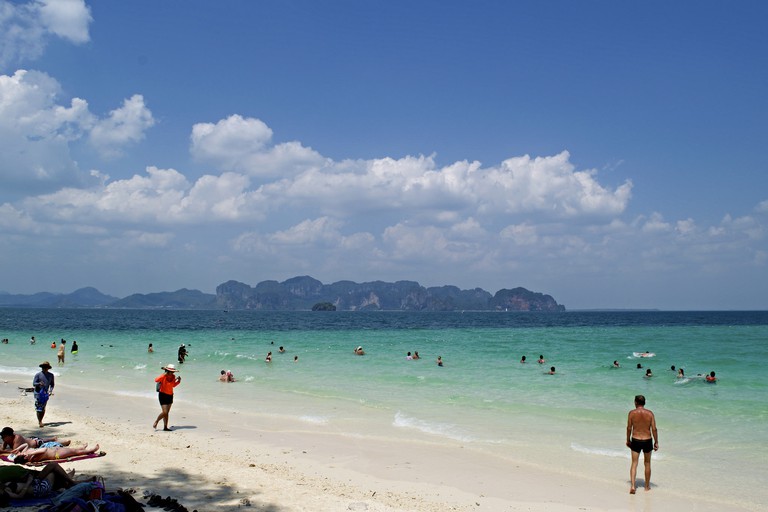 Poda Island is situated off of the coast of Krabi, and puts its closest neighbors' beaches to shame. You can visit Koh Poda on one of many island boat tours offered in Ao Nang, Krabi by long-tail or speedboat. Koh Poda is part of the four island tour package that also takes you to see Koh Gai (Chicken Island), Koh Tub and Koh Mor. Koh Poda is hands down the most stunning of them all, even taking precedent over Koh Gai, which received its name for resembling the head of a chicken. While this is certainly a curious sight to see, Koh Poda takes the cake with its white beaches and stunning views of the surrounding limestone cliffs.