Siemreap Angkor Complex – Daytrip
1 Days, 0 Nights
SIEMREAP - ANGKOR THOM AND ANGKOR WAT (Lunch)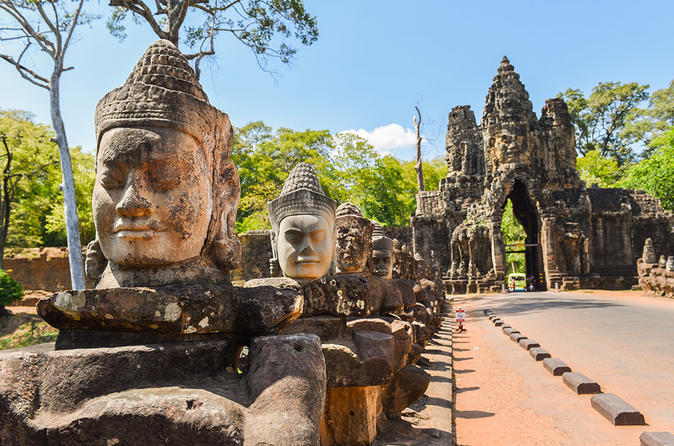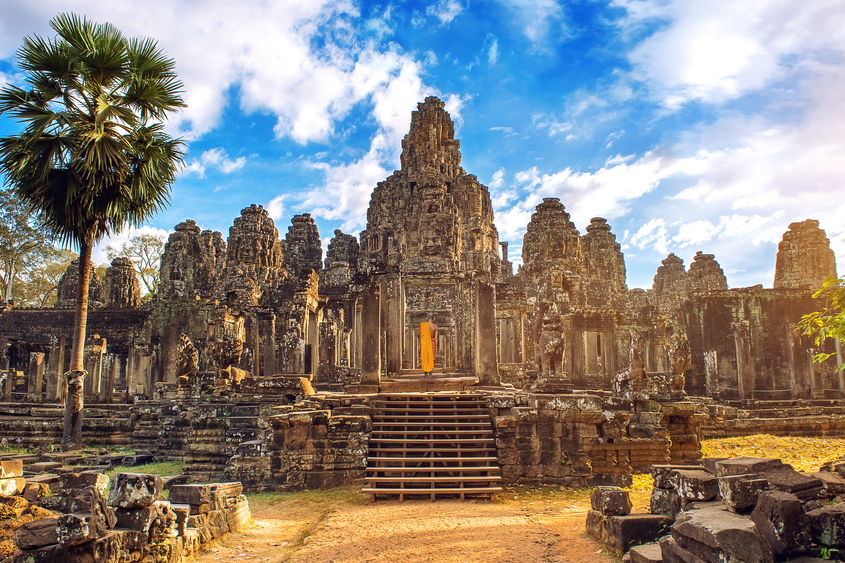 Today with the help of your private guide, driver and private vehicle you will get to explore the town's major attractions.
Angkor Thom: was the last capital of the Great Khmer Empire under the reign of Jayavarman VII. This city is surrounded by an 8 m high wall, drawing a perfect square. Enter the city through the ancient South Gate, an impressive stone gate carved with Elephants and four giant faces.
Ta Prohm: Swallowed by the jungle where Strangler Figs and Kapok Trees have entwined themselves around the ruins. Undoubtedly, the most atmospheric ruin at Angkor with several towers, closed courtyards and narrow corridors to explore. Angkor Thom – This fortified city is flanked by a row of 54 stone figures on each side, which leads you through a 23- metre imposing stone entrance gate to the various temples inside.
Bayon: Beautifully crafted central towers, decorated with four opposing faces representing King Jayavarman VII. Bayon's stone galleries display extraordinary basreliefs incorporating over 11,000 figures.
Elephant Terrace and Terrace of the Leper King: Giant viewing platforms used for public ceremonies, which served as a base for the King's grand audience hall.
Angkor Wat: Surrounded by a 190-metre moat and taking 30 years to build, Angkor Wat represents the Khmer civilisation at its grandest. With its fascinating decorative flourishes, extensive bas-relief and multiple tiers, it is the best-preserved temple within the complex. Angkor Wat is well known for the more than 2,000 Apsara dancers decorating the temple. Construction is thought to have taken around thirty years of intensive labor. Today, Angkor Wat is figured on Cambodia's national flag as the temple symbolizes the soul of the Khmer people.
We will end up our day by enjoying the sunset view from the top of Phnom Bakheng Hill with a panoramic view of Western Baray and Angkor Wat.
We're here to help! Our dedicated experts will support you 1:1 in planning and on the trip!
Don't want to fill the form? Please contact our hotline at +84 984.368.606

Tour Included:
 Private air-conditioned vehicles for all tours and airport transfers
 Private English Speaking tour guides in each city of visit
 1 lunch
 Entrance fee
 All bank fee and service charge
 Guaranteed 24/7 hotline support
Tour Excluded:
 Entry visa stamping fees; Cambodia($30/pp)
 Travel insurance
 International flight tickets from and to this region
 Meals, drinks and other those mentioned in the itinerary
 Laundry, telephone calls and expenditure of a personal nature
 Tips and gratuities
 Early Check in or Late Check Out
Useful Information
This is just a sample itinerary showing how a first time trip to South East Asia looks like. All of our tour is private and you can always adjust any details until it matches your wish!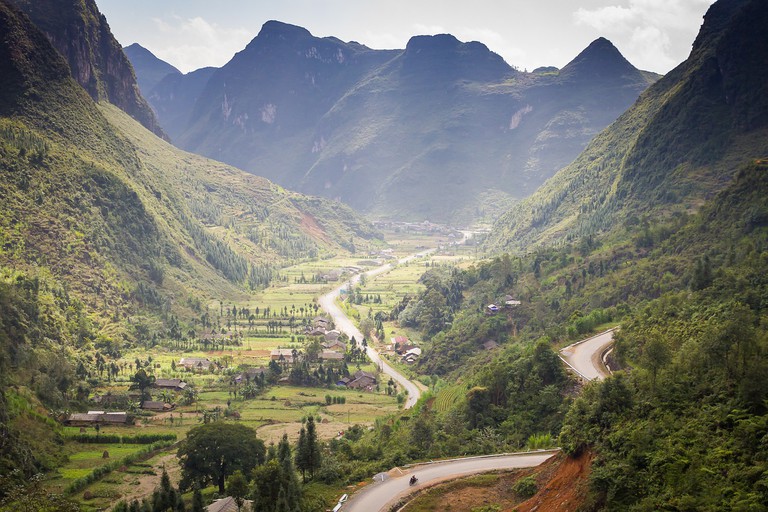 Seasonal information
This tour is designed for all-time.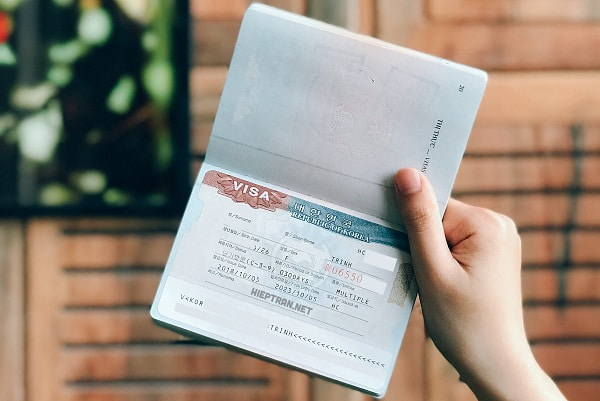 Cambodia visa
The easiest way to get visa for Cambodia is do it on arrival. Most nationalities are offered Visa-on-Arrival at international airports of Phnom Penh and Siem Reap. Fare is USD 30-35 for all nationalities, for a maximum stay of 30 days and extensions are possible.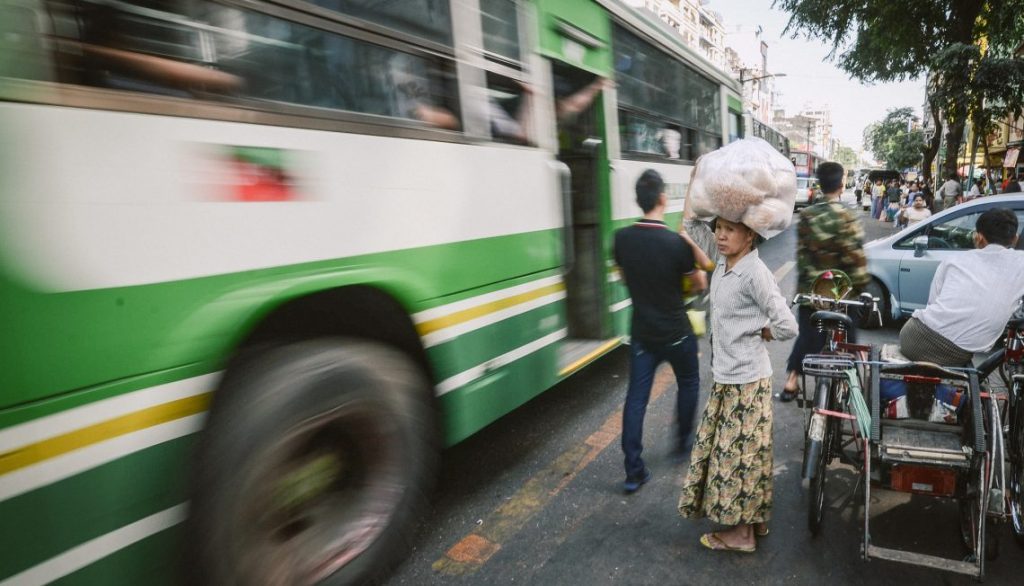 Transportation
You will have a private car in each destination; our cars are within 5 years of usage and your private drivers will be polite and drive with strong regard for safety. All of vehicles are in good maintenance and with A/C.
Authentic
Your itinerary is 100% tailor-made for you.
Your entire journey is made at your own pace.
Unique experiences are designed to match your interests.
Asia-Based
Our Asia-based specialists maintain current first-hand knowledge.
Well-trained professional local guides.
Our reliable travel consultant supports you 24/7.
Trusted
We prioritize your safety above anything else.
We pride ourselves in our honesty and commitment to your travel.
We are a 100% fully registered and privately-owned Vietnamese company.