Post-holiday blues often strike when a vacation draws to a close, but waving goodbye to the Kingdom of Wonder and its quirks can be even harder. Here is a handful of the things that will leave visitors craving for more of Cambodia.
Warm nature
Stacks of smiles, children screaming 'hello' as they follow you down the street, and overwhelmingly warm hospitality are all part of your experience in Cambodia and something that you will sorely miss on your departure.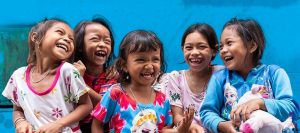 Street life
Life is lived out on the streets in Cambodia, from the street vendors flogging their wares to Cambodians chilling on the sidewalks in front of their homes and kids playing. No matter where you look, there is a colourful feast for the eyes.

Countryside
The countryside – especially during monsoon season when the paddies are a lush green, and the country comes to life – is the jewel of Cambodia. Think sprawling rice fields studded with palm trees, grazing cattle, gently rolling hills, dramatic skylines and dusty tracks snaking through villages.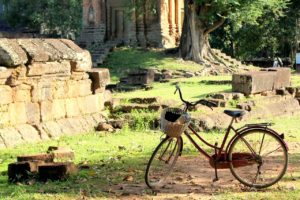 Food
Not only will you be craving the lip-smacking delicious tastes of Khmer food, which is available on seemingly every street corner throughout the Kingdom, but you will also miss the vast variety of options available in Siem Reap and Phnom Penh – from Indian, Korean, Japanese, American and Australian to Russian, Nepalese and Ethiopian.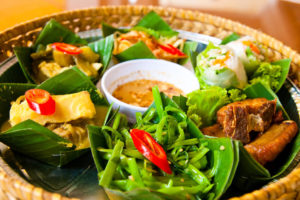 Culture
Cambodia has a rich culture, which forms a major part of Khmer national pride. From the temples of Angkor to Apsara dancing, traditional theatre, silk weaving and national dress, there is evidence in every corner of the country.

Island life
Kicking back and relaxing to the soothing sound of turquoise waters crashing on powder white sands on one of Cambodia's many almost-deserted tropical islands is no doubt something that travellers will miss. While Koh Rong attracts the crowds, the likes of Koh Rong Samloem, Koh Ta Kiev, Koh Thmei and Koh Totang are significantly less crowded and developed.
History
As well as boasting a rich culture, Cambodia is a country with a fascinating and long history. And visitors don't have to look far to immerse themselves in it, from the ancient temples and religious structures that dot the country, including the glorious Angkor Wat – HQ of the almighty Khmer Empire – to the historic hill tribes and ethnic groups.

Bargain hunting
If haggling is your thing, then you'll miss the time spent wrangling a good deal at the many markets across Cambodia. Stall holders enjoy bartering with potential punters, and there's nothing more satisfying than walking away with a better deal.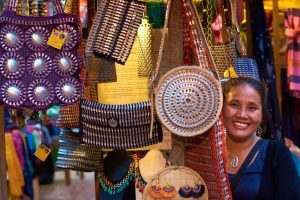 Spiritual sense
Buddhism is the ruling religion in Cambodia, and the sounds of monks chanting often drift through the air. The country's spiritual side has given way to a host of meditation and yoga retreats, where a cool sense of calm is waiting to wash over you.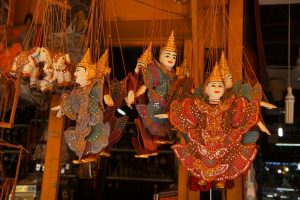 Cheap beer
While prices in the Kingdom are undoubtedly on the rise, finding a spot to enjoy a 50-cent beer during happy hour remains an easy task. And even if you don't, then the usual fee of $1 still sits way below the crazy prices for booze back in the West.