Cambodia, known as the Kingdom of Wonder, is well-known for its many ancient temples that draw tourists from Southeast Asia and other regions. Despite being a compact country, Cambodia has it all, the coastline of sandy white beaches tempts every sun sloth. Jungle-swathed countryside is geared up for the more intrepid, and the buzzing capital of Phnom Penh envelops visitors in the frenetic pulse of contemporary Cambodian city life. Beyond the temples, and recovering from the atrocities that rained down on the country in the late 20th century, Cambodia is an emerging destination for Southeast Asia travels that manages to charm all who come. Here are the 5 best destinations in the Kingdom of Wonder.
Phnom Penh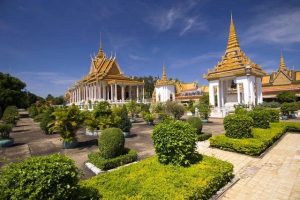 It is rare visitors stay more than a couple of days in the bustling capital of Phnom Penh, but there's plenty to pack in. There is so much to see and do in Phnom Penh that most people are surprised as they make a stop in the Cambodian capital heading to or from Siem Reap's Angkor Wat. But those who don't make a stop off in Phnom Penh miss out on so many interesting historical, cultural and environmental attractions on offer. The vibrant urban hub resembles the direction the country is headed in and is an exciting, developing city that has high hopes on its horizon. Foodies are in heaven here because cuisines from all corners of the globe are served at the plethora of restaurants, with plenty of drinking options available. The capital is dotted with small galleries, artisan stores, markets and museums.
Siem Reap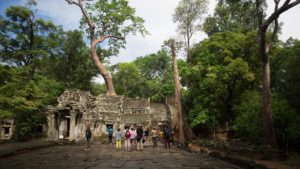 Home to iconic Angkor Wat, Siem Reap can't be missed off the list. The temple of Angkor Wat itself, the world's largest religious building, is only one sliver of the site in total, and the sprawling circuit of temples deserves three days to explore if you want to understand the scope of the Angkorian period's architectural achievements. It takes little more than 10 minutes to escape to the open countryside that surrounds the city – something that is definitely worth spending a few more days in Siem Reap for after visiting the temples. Phnom Kulen national park is home to waterfalls, ancient religious monuments, wildlife and superb views, Banteay Srei has an abundance of nature-related adventures and there are plenty of tours to introduce visitors to rural life in Siem Reap province.
Mondulkiri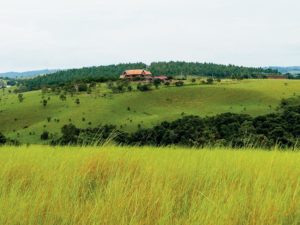 This remote, mountainous province lies in eastern Cambodia and stands worlds apart from the rest of Cambodia. Home to rolling hills, thick jungle and lowland plains, the climate is cooler, the scenery expansive and there are very few people about – a population of four per square kilometer. The indigenous bunong tribe live in the area, with many eco-initiatives being rolled out to introduce tourists to their way of life, as well as the wildlife that populates Mondullkiri. The province is most popular for its handful of elephant camps, where retired, overworked and rescued beasts are given a new lease of life in their natural habitat. The town of Sen Monorom in Mondulkiri province is the best camping place for travelers who want to explore the Bousra waterfall which is considered as one of the country's most beautiful waterfalls.
The double-drop area is very popular with the locals who use it as a bathing and picnic area. Snacks are sold around the area, but visitors can bring their own food.
Koh Rong Samleom

There's no denying that development is picking up pace on this Cambodian island. However, for now, tranquility remains well and truly on its shores. Just off Cambodia's south coast lie a scattering of islands just as beautiful as their Thai counterparts to the west, but much less visited. Compared to the now very developed islands of Koh Samui and Phuket, Cambodia's islands are a slice of laidback tropical bliss, where sun and sand take center stage, and the big resorts have yet to make their mark. Of all the islands, Koh Rong Samloem is one of the most beautiful with the long, sandy Saracen Bay home to a dozen beach hut resorts that offer a welcome respite from the world. It's really all about hammock-time here, but there's plenty of scuba diving activities on offer for the more active. You can access these islands from Sihanoukville.
Battambang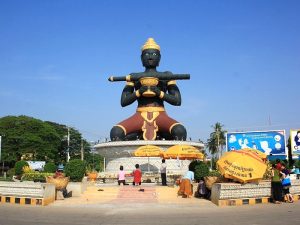 The countryside of rice fields and tiny villages surrounding the northwest city of Battambang holds some of the most tranquil rural scenery in Cambodia, and the area is home to swags of historic riches as well. All of this has made the city itself a popular destination on traveler itineraries. For history fans, the temples of Phnom Sampeau, Phnom Banan, and Wat Ek Phnom are all within day-tripping distance, while the famed Bamboo – a single-line rail track where "carriages" made from a platform of wood and bamboo travel between Battambang's east bank and the tiny village of O Srav – is one of the most popular activities for visitors. Battambang itself is a rather sleepy city compared to the buzz of the capital, with a central district brimming with colonial buildings. For those who found Phnom Penh's hectic buzz a bit too much to handle, Battambang is a thoroughly approachable town to use as a base.